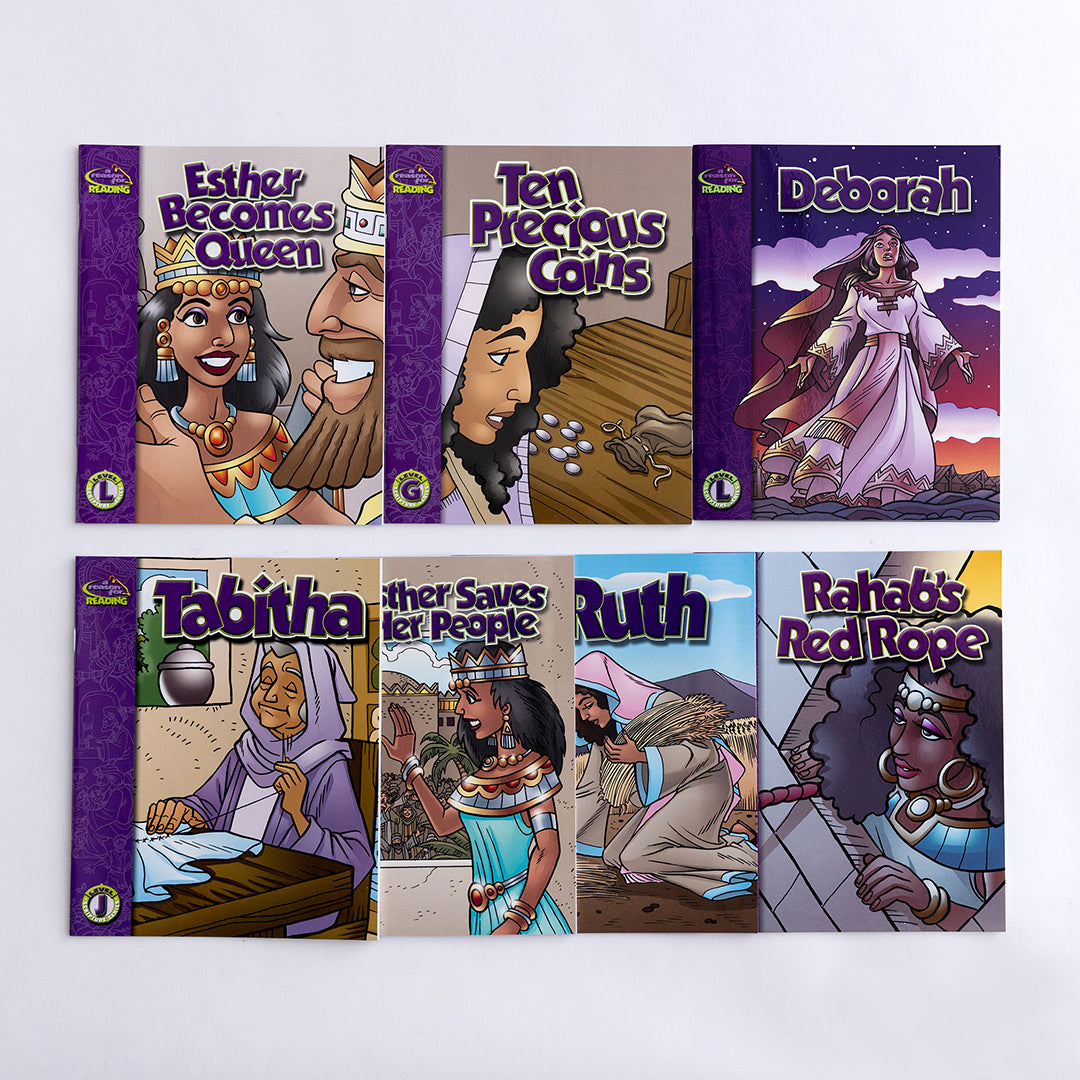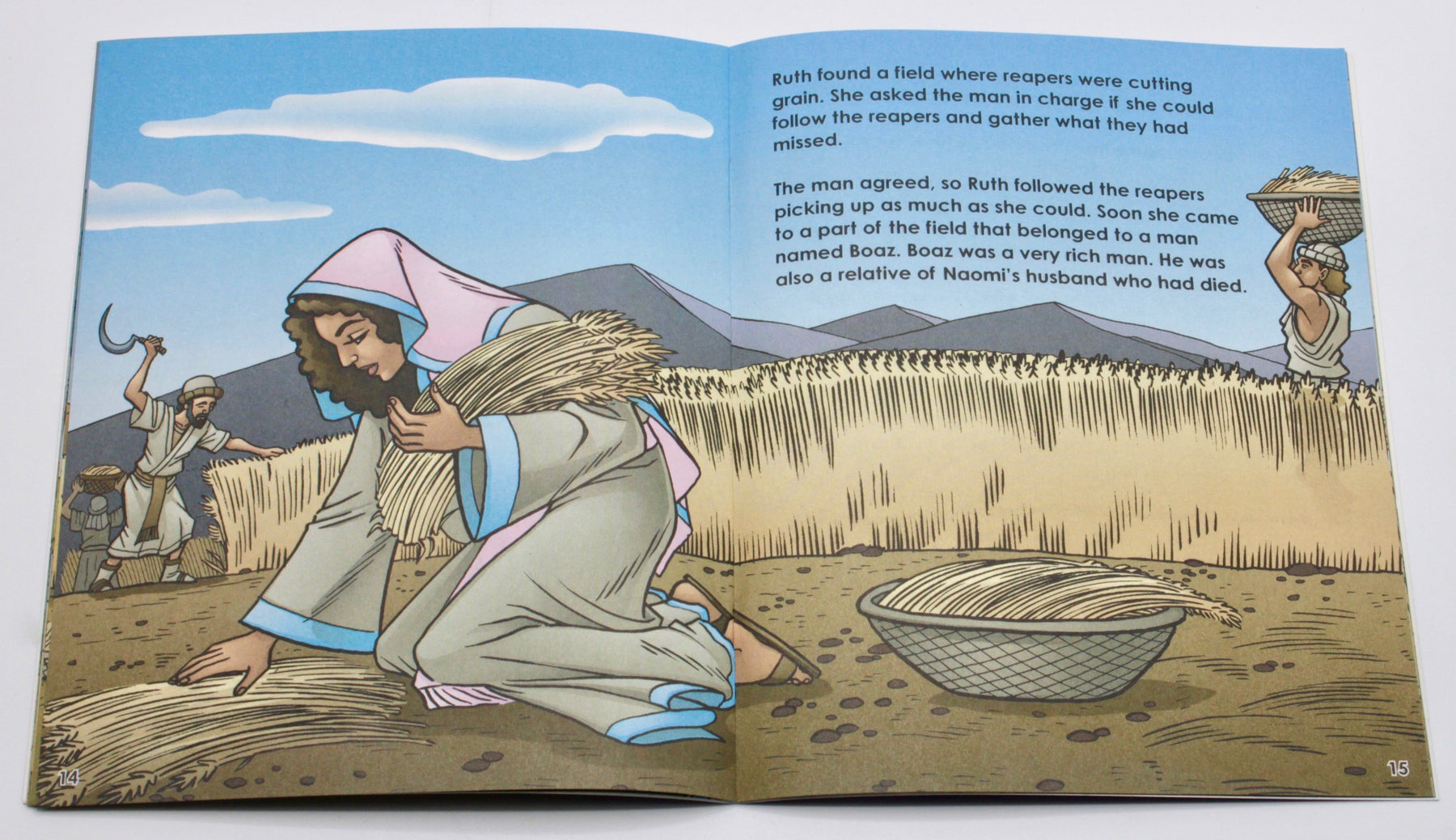 A Reason For Reading® Intermediate Readers Set - Women of the Bible (7 Books)
7 book set of stories of women of the Bible. Includes the following Leveled Readers:
Ten Precious Coins  (Level G)
Tabitha  (Level J)
Rahab's Red Rope  (Level K)
Esther Becomes Queen  (Level L)
Ruth  (Level L)
Deborah  (Level L)
Esther Saves Her People  (Level L)

My girls love these books that make reading fun with familiar stories and great illustrations. Paired with wording that challenges, but doesn't overwhelm, these are great for a budding reader!